Target Plus Mocks & Assessments
---

Round 1
Mock paper appears on screen instead of print format. Students attempt each question on answer scripts as they would in an examination. Teacher tells them marks will be allocated on the written scripts. On-line processes will create a diagnostic report and estimate confidence levels. It creates a smart study plan for each student.
Round 2
For questions incorrectly attempted, a page will open up with tips and the algorithm. Students will get to reattempet a second time. This is the formative round and helps clarify any misunderstandings. It builds confidence and gains marks for the future.
Smart Study Plans and Targets
Students get a very valuable report which shows their confidence level in each topic. They prepare according to their own personal targets as suggested for the next mock. This way, they use every minute efficiently and according to their best strengths and weaknesses using smart strategies.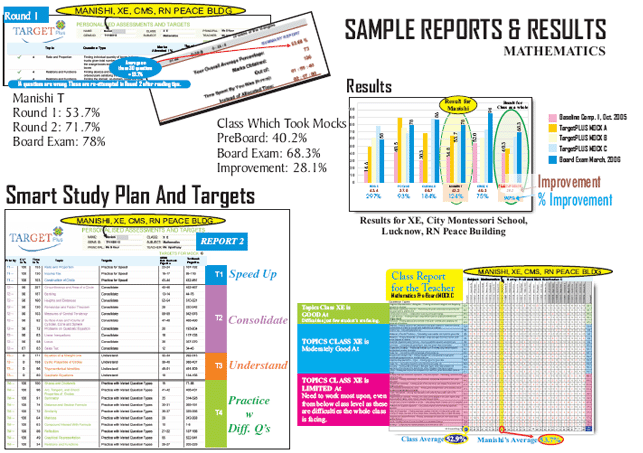 Re-Imagine Study Materials