Peer Learning & Checking
---

Research indicates that peer learning activities typically result in:

1.

Team building and supportive relationships;

2.

Greater psychological well-being, social competence, communication skills and self-esteem; and,

3.

Higher achievement and greater productivity in terms of enhanced learning outcomes.
Continuous Evaluation
Continuous Evaluation / On-Going Diagnostic sheets can also be used for self-assessment, on-going diagnosis, revision and for the allocation of extra work in a topic.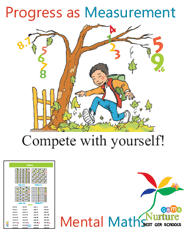 On-Going Diagnosis
We show teachers how to keep the entire class actively participating by using slates or interactive voting devices for real time diagnostic feedback so that teachers can teach to the remaining difficulties of a class. These methods also ensure that all the children of a class are involved in all the activities of a class.
Homework
Homework is rationalised and broken up into manageable goals with the use of level wise study and practice
materials.
Re-Imagine Study Materials