Hands-On Learning
---
Interactive Teaching Methods In the MAXIM ClassBOOK Make Learning Real. Combined with hands-on buckets, they make it easy for any teacher to start teaching the hands-on way. Steps are clearly laid out on each teacher page. Though training is always helpful, the guidelines are easy to follow.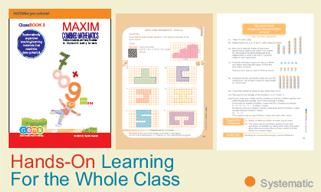 Hands-On for the Whole Class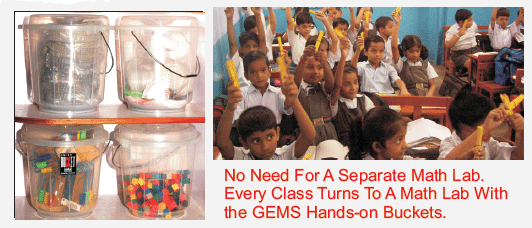 GCPL provides a complete list of items needed to create hands-on buckets that go with the MAXIM Classbooks. Most of these items can be locally procured. In the Nurture Affiliate Model, we provide the materials and index cards with more activities. Teachers do not have to spend their time collecting resources.
Instructions are provided on teacher pages as shown here. From ice cream sticks coloured with vegetable dyes, to cups and beans, our teachers use them all!
Re-Imagine Study Materials